Here is a festive beverage for the holiday season.  Actually this would work for any occasion, any season.  But given its red color, it seems to be suited for Christmas.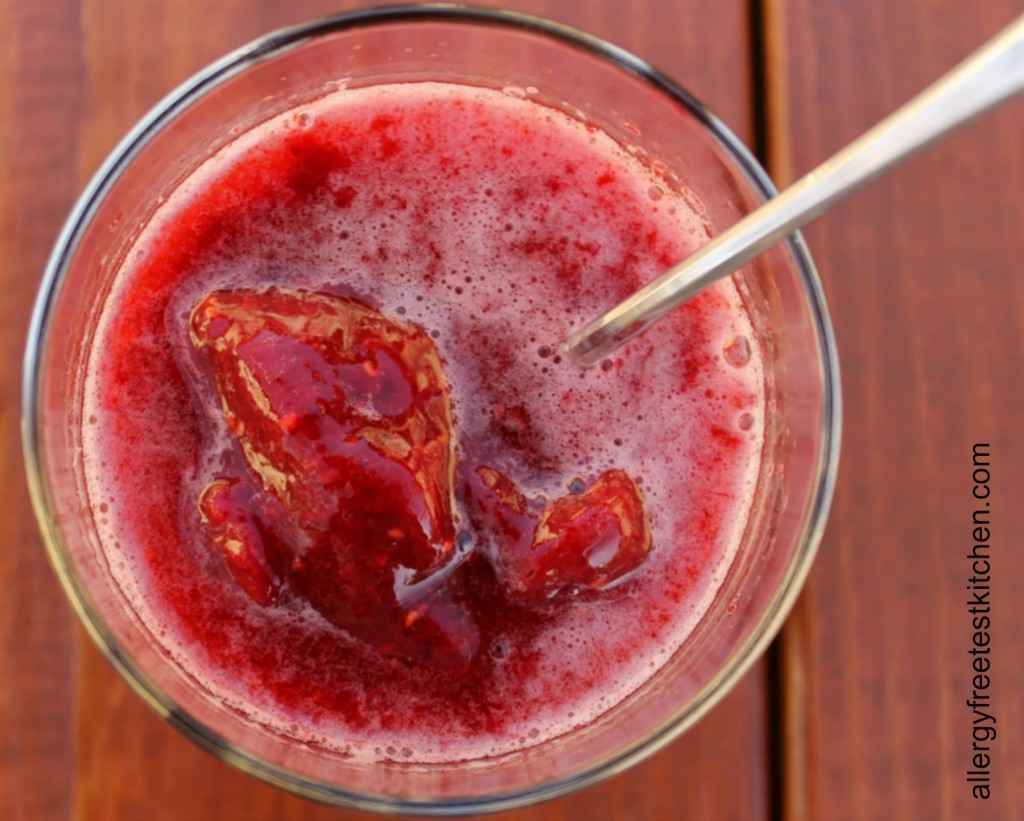 This beverage is easy to put together and can be made in advance freeing up the days closer to your celebration for the other foods on your to make list.  An added bonus is that it uses no added sugar with the exception of the soda you use, unless of course you decide to use diet soda.
This drink is chuck full of berries and cherries therefore you can get a serving of antioxidants too!  I like that bonus!  It is also fun.  Who doesn't like a little variety once in a while?  And as for children…you can bet they will drink this up!
Do you have a traditional holiday beverage?
Also shared at Allergy Free Wednesday, Slightly Indulgent Tuesday , Real Food Wednesday. And shared at Allergy Friendly Friday and Wellness Weekends.

Berry Cherry Slush
Ingredients:
2 (12 oz.) packages of frozen raspberries

2 (12 oz.) packages of frozen unsweetened dark pitted sweet cherries

1 (12 oz.) can frozen 100% apple juice concentrate, thawed

Cans of white soda
Directions:
Place the raspberries in a blender with about half of the apple juice concentrate. Blend until smooth.

Remove and place in a freezer safe container with a lid.

Place the cherries and remaining apple juice in blender and blend until smooth. Add to the berries in the bowl.

With a spoon, mix the cherries and raspberries in the bowl until thoroughly combined.

Freeze at least overnight.

When ready to serve, scoop slush mixture into glass about 2/3 full. Top with white soda.

Slush can remain in freezer for up to two months.