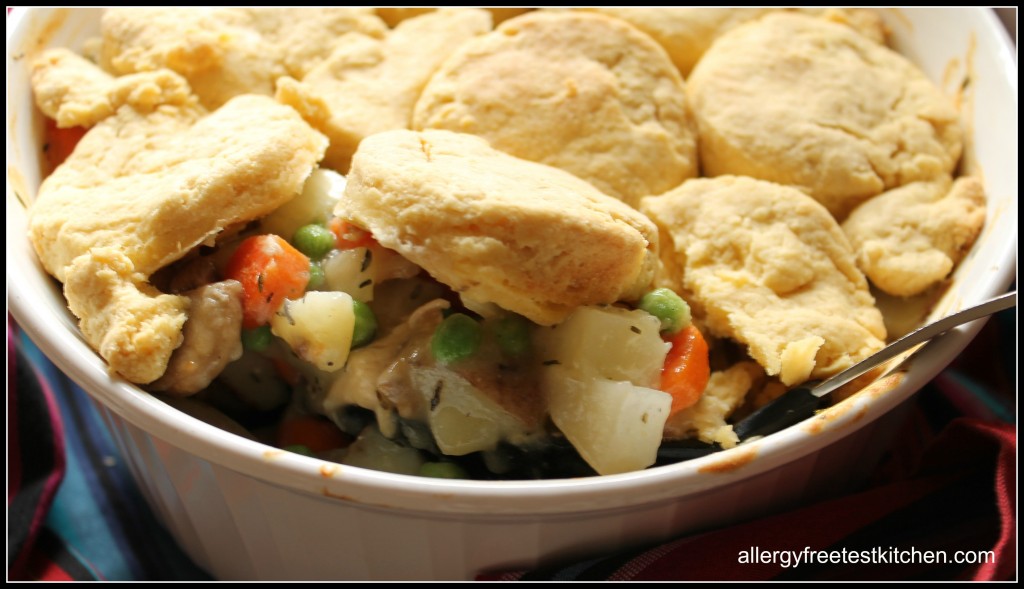 Chicken Pot Pie.  Nothing says down home, comfort food like a pot pie.  And you can have it too!  Yep, that is right!  Even with food allergies one can enjoy this one dish meal.  Now it is a bit more work than buying a Marie Callender's, but it is also way healthier!  Plus I think it is fun to make a pot pie and see the delight on the family faces at dinner time.  There is just something about a pot pie that makes people smile!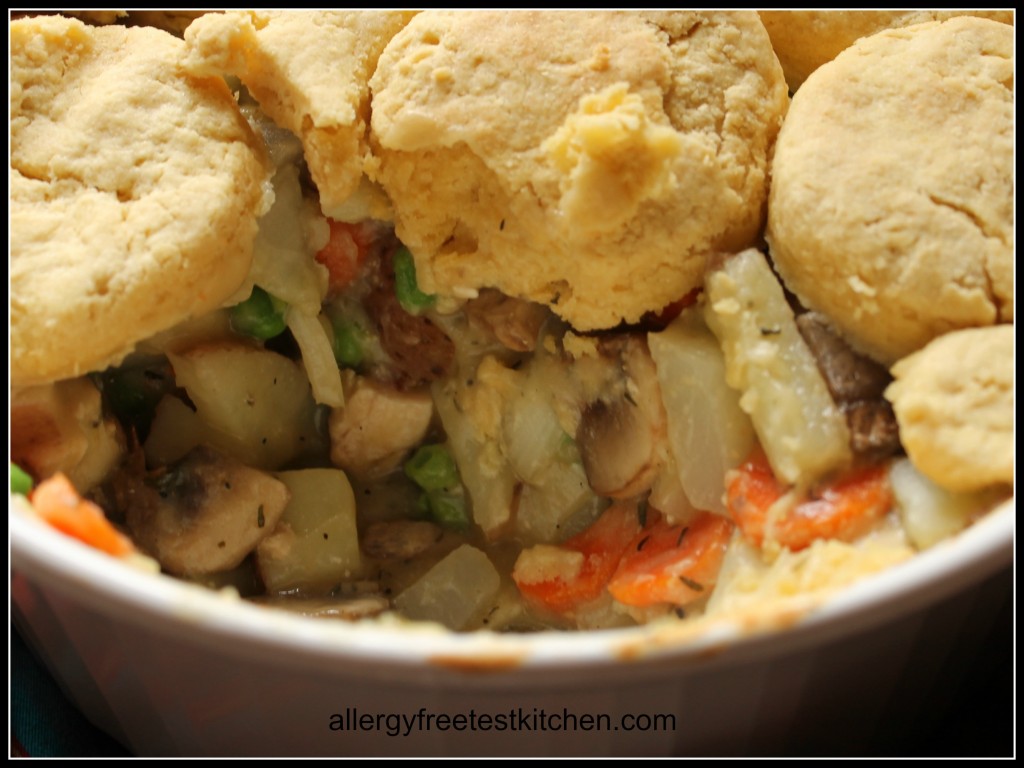 My recipe for this pot pie was given to me by a friend when I first learned of my milk and egg allergies.   Now, a couple years later I have adapted it to also be soy and gluten free!  You will need to use Bob's Red Mill Biscuit and Baking Mix to make a gluten free top.  If you do not need your pot pie to be gluten free just use any biscuit mix or tube biscuits that work for you.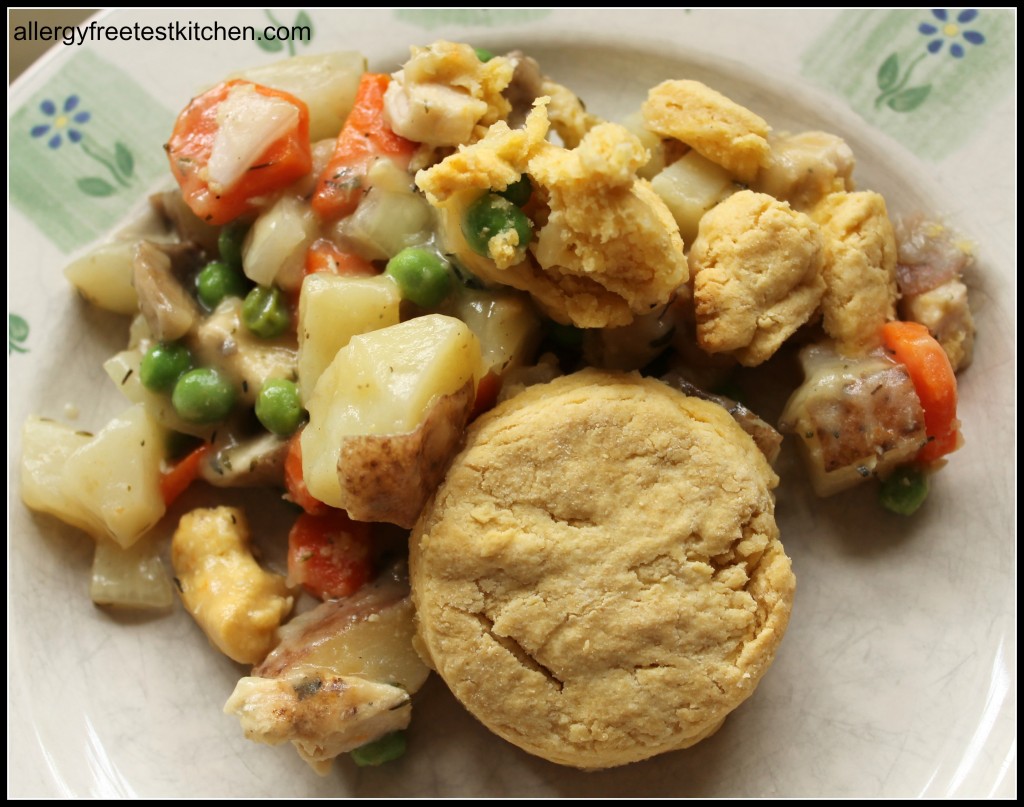 I hope you enjoy it!  Let me know by leaving a comment below, on Twitter, or the Facebook page.  And speaking of Facebook, have you liked the Allergy Free Test Kitchen page yet?  Remember too, that you have to click "add to interests list" to have the updates show up in your news feed.
Also shared at Make Your Own Monday and Melt In Your Mouth Monday. As well as Allergy Free Wednesday and Gluten Free Wednesday.
The comments section for this post is not working at this time.  But I would still love to hear from you.  You can contact me at my facebook page, on twitter or by emailing me at peggy@allergyfreetestkitchen.com  Thank you.

Chicken Pot Pie
Ingredients:
2 cups cubed, cooked chicken

3 medium carrots, sliced

1 medium turnip, peeled and cubed

3 medium red potatoes, scrubbed and cubed

1/4 cup dairy free and soy free margarine (or butter)

1/4 cup brown rice flour (or regular all-purpose flour)

2 cups chicken broth

1/4 tsp. salt

1/4 tsp. pepper

1 tsp. dried thyme

1 cup frozen peas

1/3 cup chopped onion

1/2 cup fresh, sliced mushrooms

Bob's Red Mill Biscuit and Baking Mix (or any biscuit mix or tube biscuit)
Directions:
Preheat oven to 375 degrees.

Place carrots, turnip, and potatoes in large pan. Cover with water and bring to boil. Reduce heat, cover, and cook for 10-15 minutes or until vegetables are tender. Drain and set aside.

In another pan, melt margarine over medium heat. Add flour and mix thoroughly.

Add broth, salt, pepper, and thyme. Bring to boil and cook until thick.

In a large bowl, combine the cooked vegetables, sauce mixture, chicken, peas, onion, and mushrooms.

Place contents of bowl into a greased 2 quart round casserole dish.

Make Bob's Red Mill Biscuits according to package directions (Or the biscuits you are using). Place unbaked biscuits on top of pot pie.

Bake at 375 degrees for 25-30 minutes.