When I think of pasta salad I think "hot summer lunch." But it does not have to be hot or be summer to enjoy a pasta salad. And it does not have to be lunch. It could be a side dish or salad to a meal. It could even be a snack.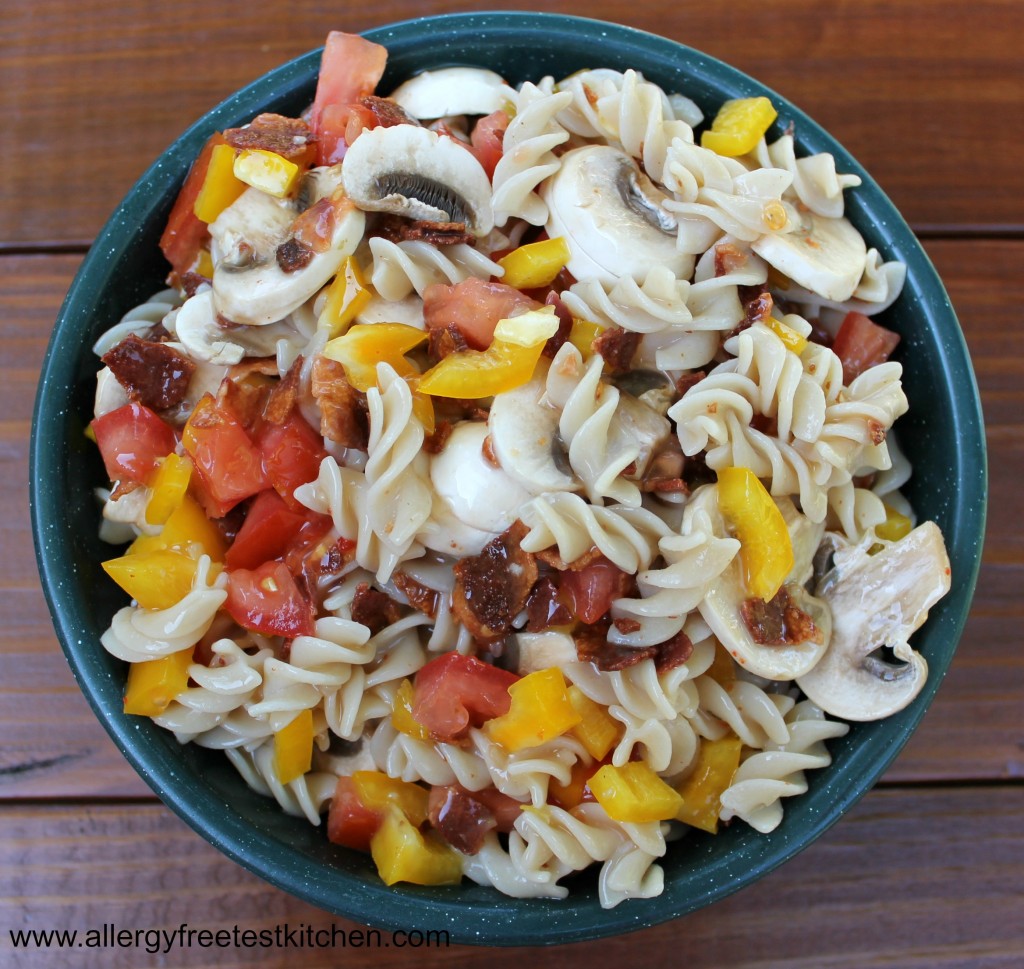 Pasta salads are a great way to get in some raw vegetables. And you do not really have to follow a recipe. Use whatever vegetables you want or have on hand. And all you need is a little dressing to pour over top. Or you can even make you own dressing to fit your dietary needs or desires. I adapted this recipe from a handwritten recipe card given to me at my bridal shower years ago. It has been a favorite ever since.
So, get your knives out, start chopping some vegetables, and enjoy a pasta salad that does not come from a box!
This post also shared at Gluten Free Fridays.

Must Have Pasta Salad
Ingredients:
2 1/2 cups brown rice rotini pasta (or regular wheat pasta)

1/2 medium red or yellow pepper, chopped

1 tomato, chopped

1 cup sliced fresh mushrooms

1 bunch green onions, chopped

1/2 cup Italian dressing

8 slices bacon, cooked and crumbled (optional)
Directions:
Cook the pasta according to package directions.

Cook bacon if using.

Chop all vegetables.

Drain pasta, toss in the vegetables, and pour dressing over top and gently stir. Cover and chill.

Add bacon, if using, right before serving.