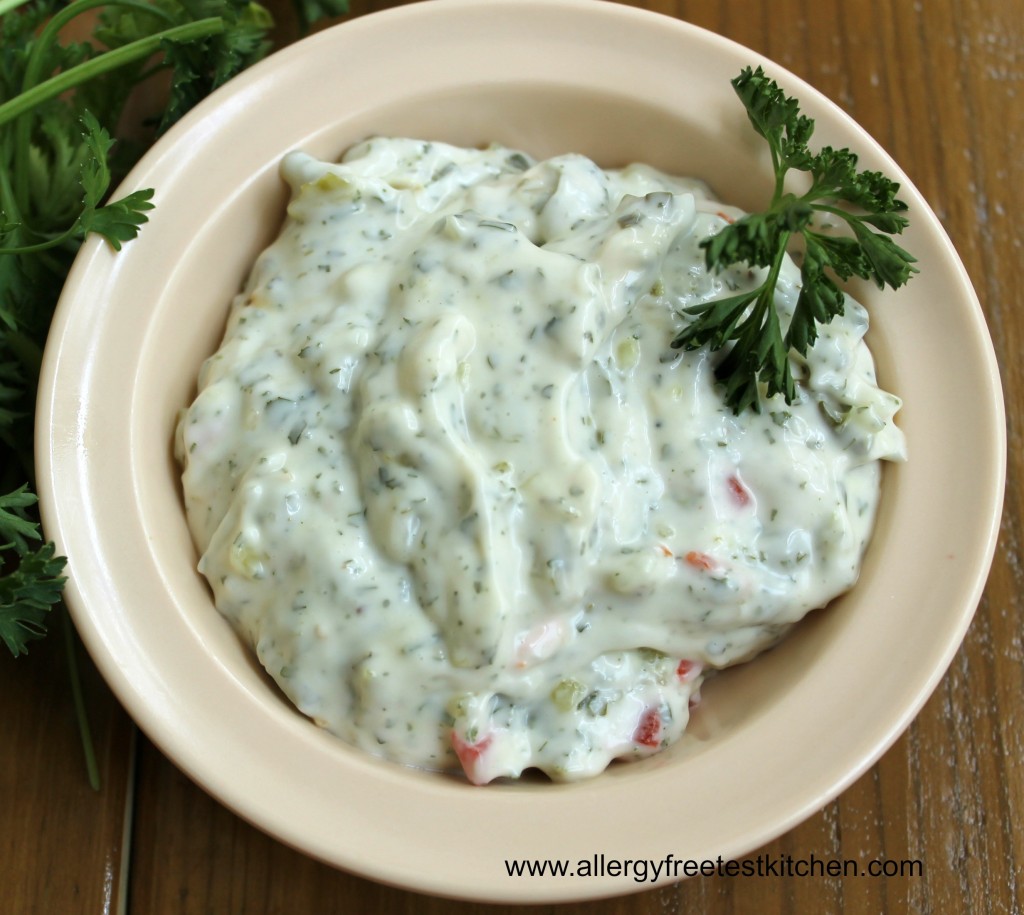 Today I'm bringing you a dairy and soy free version of tartar sauce.   It tastes, in my opinion, better with Earth Balance Mindful Mayo Original than it ever did with mayo.  This tartar sauce will go well with tuna patties or fish fillets, even the kind that come from a box if you can eat those.  I adapted it from Betty Crocker's Cookbook.  This batch usually is enough for one meal of four people.  Double the recipe for a larger group if needed.  But it is so good; you may want extras to slather on sandwiches the next day.
Also shared at Allergy Free Wednesday.

Dairy Free and Soy Free Tartar Sauce
Ingredients:
1/2 cup Earth Balance Mindful Mayo Original (or mayo)

1 T. pickle relish

1/2 T. dried parsely

1 tsp. diced pimentos

1/2 tsp. dried minced onion
Directions:
Mix all ingredients in a small bowl. Refrigerate.