I never made or drank smoothies in my dairy indulging days.  Now they are a staple in my diet.  A good friend of mine introduced me to smoothies without milk products and I remember thinking that was unusual.  I had just assumed that smoothies had to have yogurt or milk.  But lo and behold…they do not need milk and yogurt and they can still be thick and creamy and maybe even dreamy.  I have been hooked ever since.
Smoothies make great breakfasts, snacks or a side with your lunch.  You can dump in just about any fruit combination and they will turn out great.  And add vegetables too!  I usually use spinach in my smoothies.  You cannot taste the spinach, but you are getting the good nutrition of spinach.  My little munchkin thinks it is perfectly normal to put 'salad' in smoothies.  However, in this one I use carrots.
I usually do not plan my smoothies or follow a recipe.  I just put in the blender the fruits and vegetables I have on hand.  However, I did take note of what I did today and this was my result.  And it was yummy!  Give it a try!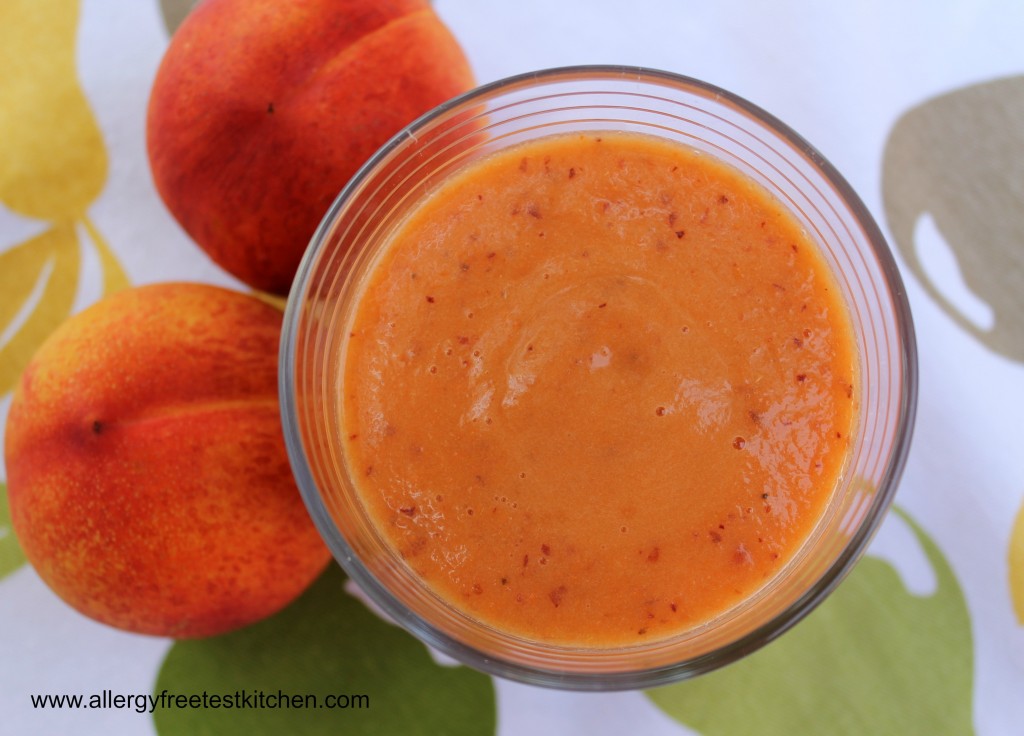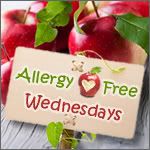 This post was shared at Everyday Vegan Girl Healthy Vegan Fridays, Allergy Free Wednesdays (click badge above) and at Gluten Free Cat's Raw Foods Thursday and at Wellness Weekends.

Banana Nectarine Smoothie
Ingredients:
1 banana, sliced

2 nectarines, sliced

1/2 cup shredded carrots

1/2 cup orange juice
Directions:
Place all ingredients in blender and blend until smooth.