I never was a big Bisquick user so I do not miss it much.  In fact, it never occurred to me to purchase a gluten free version of it.  I am not even sure I was aware of it until just a few months ago.  I purchased some because I read about it in Colette Martin's book Learning to Bake Allergen-Free.  She has a "mini" recipe in the book using a gluten free baking mix to make a mock pot pie crust. 
I bought Bob's Red Mill Biscuit and Baking Mix.  It is important to note that this is NOT the same as Bob's Red Mill Gluten Free All Purpose Flour Blend.   The flour blend is simply a blend of flours and starches for baking cookies and such.  This biscuit and baking mix differs in that in addition to white rice flour, garbanzo bean flour and corn starch, there is baking powder, baking soda, salt, and xanthan gum.
On the back of the package there is a recipe for biscuits.  I tried the recipe using soy free shortening and rice milk.  I also made sure to line my cookie sheet with parchment paper.  Here is my result.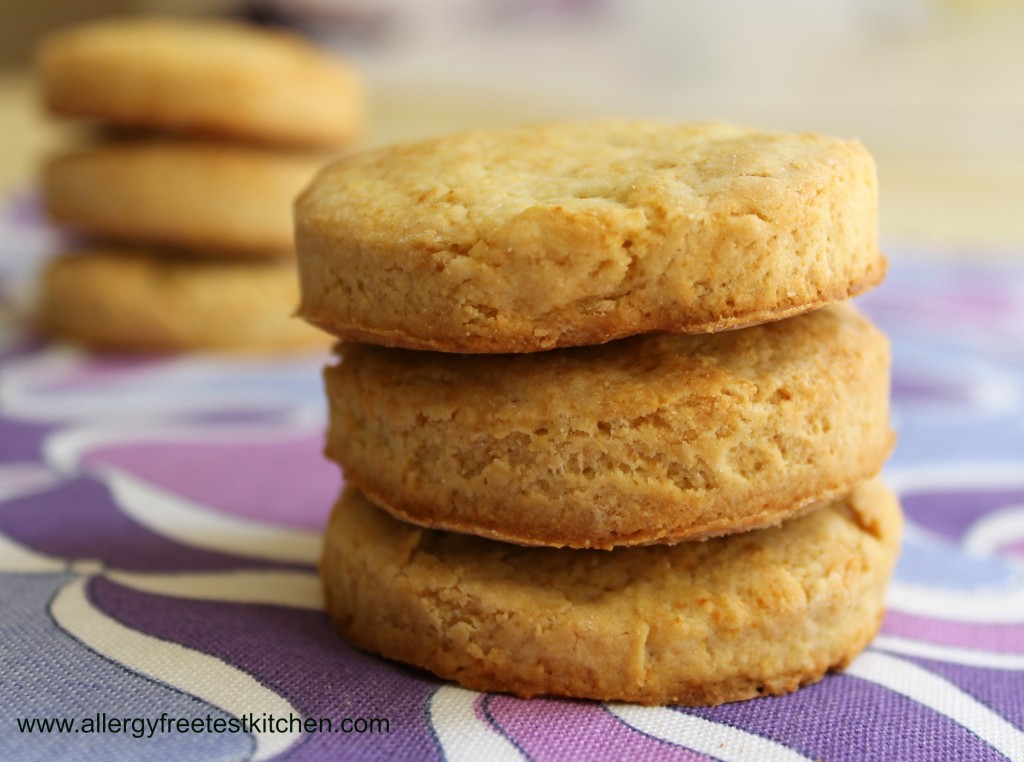 So they look pretty good, although maybe a little thin.  I maybe just patted the dough down too much.  They tasted pretty good too, although a bit dry.  They are not "light and fluffy" like biscuits made with wheat flour, but they do work when you need a biscuit with your meal and lack the time to make a more complicated recipe.  If you are unaccustomed to gluten free flours you may taste a hint of the garbanzo bean flour.  Spreading jam on them takes away that flavor.  But keep in mind it is minor.  I have never made biscuits and gravy, but I imagine that these would be great for that.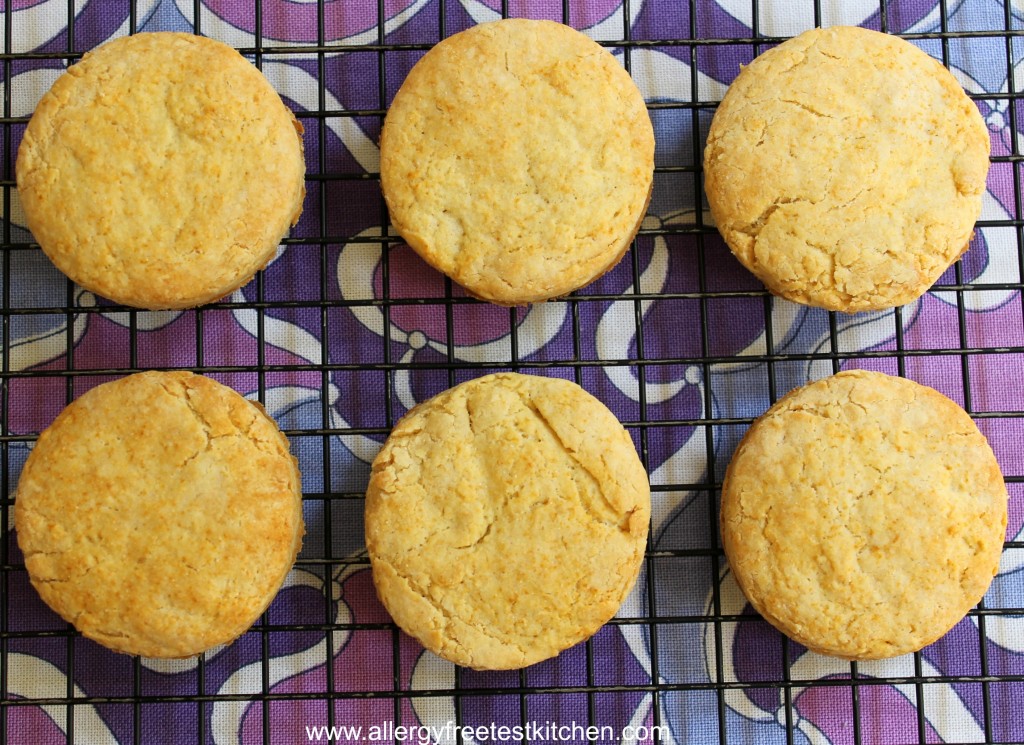 Now I did use Colette Martin's "mini" recipe using Bob's Red Mill Biscuit and Baking Mix to make a pot pie topper.  Much to my surprise, it worked quite well.  I'll admit, I was skeptical at first.  If you can eat up an entire pot pie in one meal this works great.  I don't think it held up well on leftover pot pie.  It got a little mushy in the refrigerator.  Next time I make a pot pie I may try to make the biscuits using the recipe on the back of the package and topping them on the pot pie.   Will I use this mix and make biscuits again to go with a meal?  Yes, I would, in a pinch or when I lack time to make a more complicated recipe.
So if you want the biscuit recipe you will have to go and buy the package pictured below.  If you want the mock pot pie recipe you can visit www.learningtoeatallergyfree.com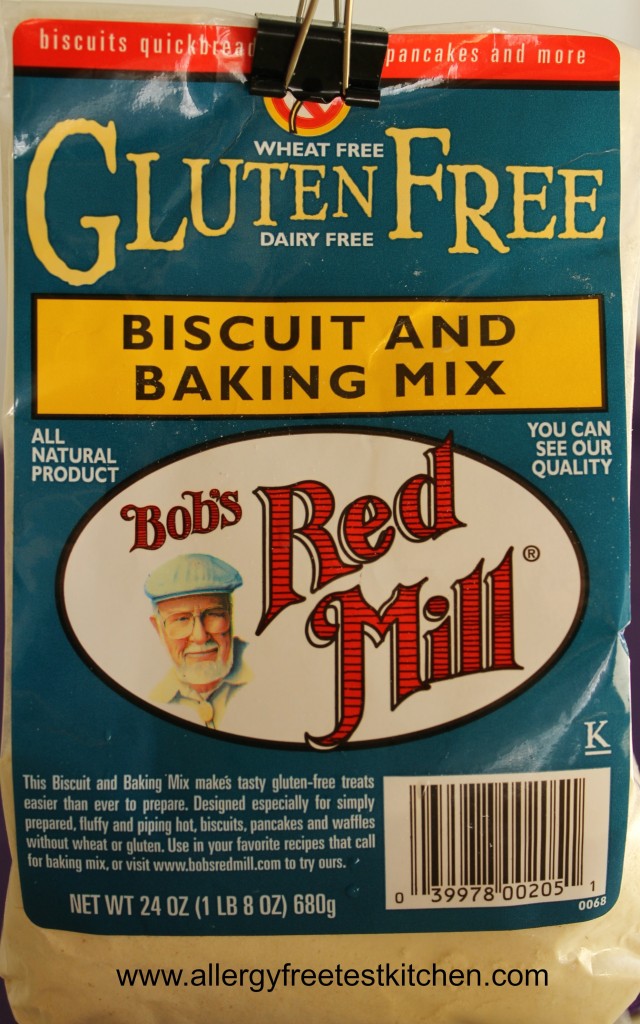 How do you make biscuits or top pot pies?